75th Foundation Day of Amar Ujala administered by Shivaz Hospitality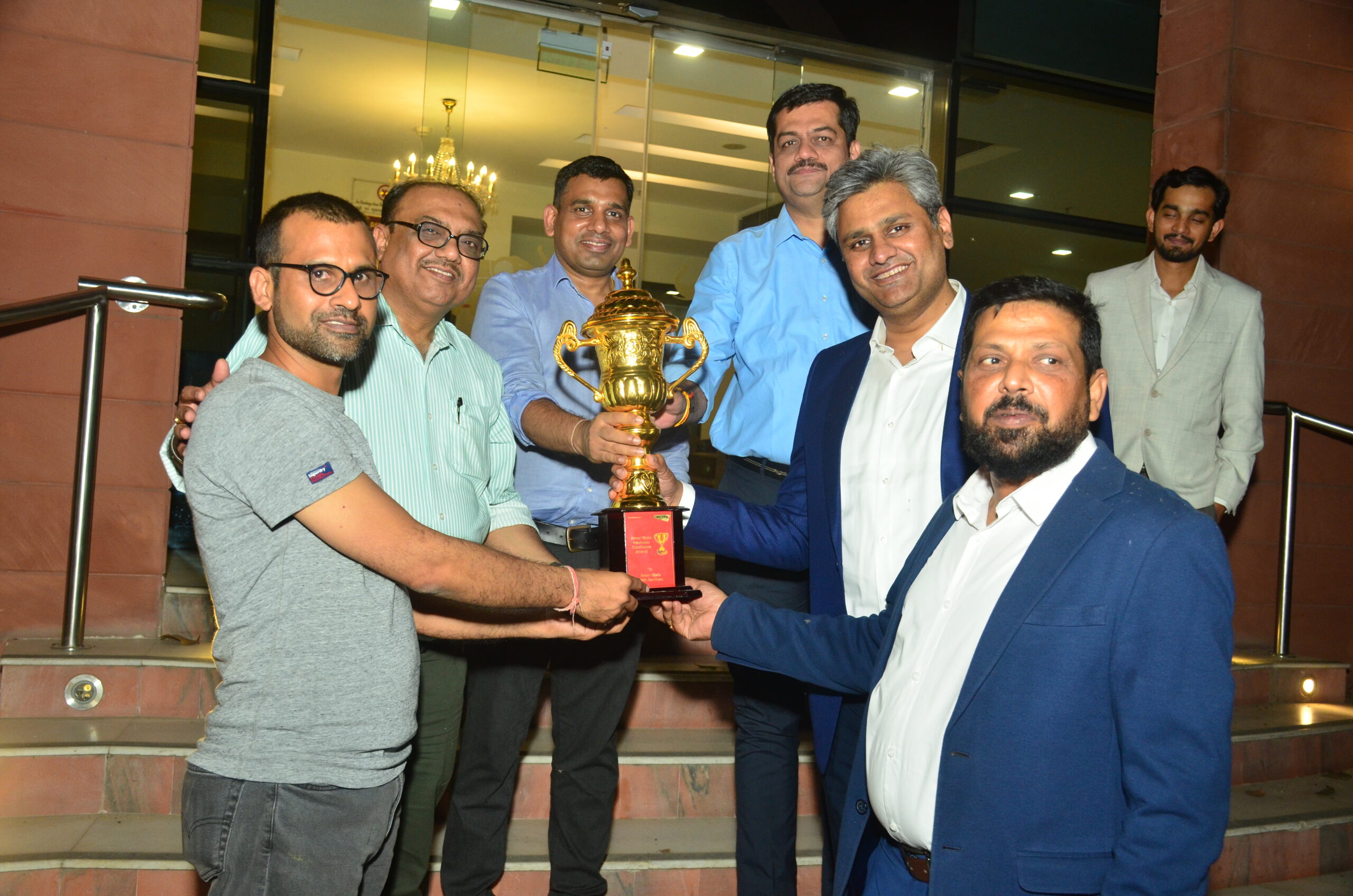 Amar Ujala is a daily Hindi- language newspaper published in India. This newspaper was founded in 1948. It has 22 editions in six states and two union territories which cover 180 districts. According to sources the newspaper circulates two million copies.
Recently Amar Ujala completed seventy- five years of its substructure. Shivaz hospitality organized the seventy-fifth foundation day of Amar Ujala. This event was held on 13th April 2022 in Heritage Haveli, Manesar. This event was organized delightfully. The purpose of this event was to recognize and greet the employees.
About Shivaz's hospitality:
Shivaz is a venture by Shivi venture. This professional hospitality has been running with immense success for thirteen years in the hospitality industry. Shivaz deal with government and corporate sectors. The main focus is conferences, incentive tours, meetings, and events which mostly include product launches.
Over the years Shivaz has built a vast network of government and corporate events. They have earned a lot of clients in both sectors by their glorifying performance in this industry. Shivaz ensures you get all the wow factor you need in your event. They provide you with amazing ideas and execution with their brilliant workforce at every event.
75th Foundation Day flourishingly primed by Shivaz Hospitality:
Amar Ujala is the third longest-running newspaper in India since 1948, just one year after the independence so it would not be wrong to say that Amar Ujala is associated with us since we got independence.
Shri Murari Lal Maheshwari and Dori Lal Agrawal founded this newspaper. The headquarters of this newspaper is in Noida. Amar Ujala publishes 16 to 18 pages that focus on matters such as career, lifestyle, entertainment,, and women. Amar Ujala shared nearly 70% of the Hindi newspaper readership in India.
In the recent past, Amar Ujala has completed its seventy- five years of origin. After completing seventy-five years Amar Ujala decided to throw a grand event for its employees and they also thought to reward their generous employees.
This event from governed by Shivaz Hospitality. This event took place on 13th April 2022. They make sure not to leave no stone unturned for Amar Ujala and its employees. On this prestigious occasion of the completion of seventy-five years of Amar Ujala, Shivaz decided to respect the feelings and give an exceptional experience to the hard-working employees.
Shivaz gave their best to understand what they want and they gave their best to meet their expectations. Shivaz provided the best of services to the employees. Every deserving employee was rewarded for their immense hard work to make Amar Ujala a successful one. Shivaz took care of all the responsibilities to make this event indeed grateful.
Shivaz can make your tour event amazing
You can also get your events done so greatly by Shivaz. Shivaz hospitality runs with a mentality that hospitality is simply an opportunity to show love care and warmth. They want to give their client a heavenly experience as they think that 'Client is God'.
They provide facilities in every field. Some of their facilities are listed below:
Consultation:

The best is quality Shivaz has that they listen to you. They give their best to understand who you are and what are you expecting from them. They leave no stone unturned to understand what you want to represent. They always make sure that no detail should be left unobserved for everyone each and everything. The motto of the Shivaz is to bring the vision to your life.

We are fully involved in the process
Firstly everything ch and everything with you so we can reach your expectations, in then we try to do more than that. We make hassle-free you get hassle-free services. We brainstorm the d improvise to get the best results.
We provide excellent execution
Shivaz was built up with the mind that we can give you the best experience for life. We are never far flung from you. We are available 24/7 at your service. We make sure that we are just one call away from you. We are always ready to meet your demands.
Shivaz hospitality runs with a motto, " True hospitality is when people leave feeling better about themselves ". Look out for the services we provide to make you feel better. We provide facilities for different kinds of workshops and training such as business, faculty development, summer, etc.
Conclusion:
Shivaz hospitality successfully managed the prestigious moment of Amar Ujala, and they make sure to give the employees lifetime happiness with their arrangements. You can also enjoy the above services by Shivaz Hospitality and you can also make your even more and more prestigious.